DREAMCATCH Landing Net – G3100
$125.99
It is a compact landing net, designed to facilitate the capture of your catch with one hand, thanks to its handle with forearm support. With an LED light that illuminates the hoop, you can enjoy fishing at dawn or dusk without losing any of your precision. This fishing net is easy to store until your next adventure.
Description
The landing nets in our DREAMCATCH collection are a blend of technology and function for the angler. This DREAMCATCH folding landing net is perfect for the fishing enthusiast. This DREAMCATCH folding landing net is ideal to carry in your backpack during your river outings with your feet in the water or in a canoe or kayak, in a compact way. Its folding handle allows it to adapt to all your needs and the shape of its grip gives you support at the forearm level, which gives you power and a shorter distance to catch your catch. Ideal for solo fishing. Its light weight makes it a perfect accessory for carrying. Plus, it won't clutter up your storage at the end of the season thanks to its ability to fold up on itself.
GLIDEMESH PVC coated net

Robust and corrosion resistant aluminium

Handle designed for one-handed capture

Hoop LED light

Folds on itself

Total length: 37 in (94 cm)

Hoop: 19 ½ x 16 in (50 cm x 40 cm)

Depth: 13 ¾ in (35 cm)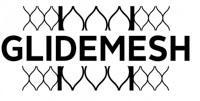 GLIDEMESH NET COATED WITH PVC
The combination of fine mesh on the sides and wide mesh in the middle of the net is what makes GLIDEMESH technology so effective. The braiding of the landing nets with fine meshes only, limits the entanglement of the lures and hurts the fish less, but it has the disadvantage of offering a greater resistance in the water. Thanks to the central part, with larger meshes, the GLIDEMESH nets glide quickly through the water, and the fine mesh braiding, on the sides, helps to preserve the health of your catches and prevent your lures from getting tangled.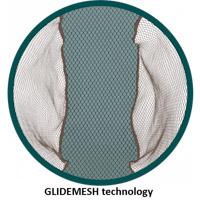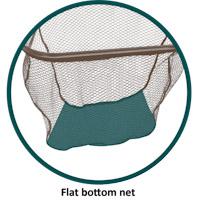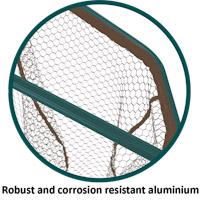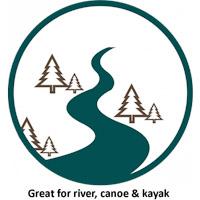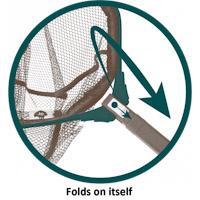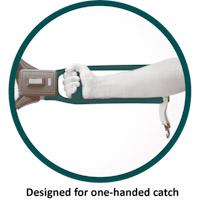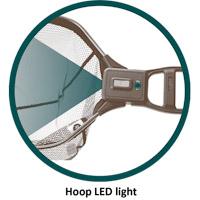 DISCOVER THE COMPLETE COLLECTION OF OUR DREAMCATCH LANDING NETS
Additional information
| | |
| --- | --- |
| Weight | 2.0 lbs |
| Dimensions | 52 × 21 × 5 in |