Description
The landing nets in our DREAMCATCH collection are a blend of technology and function, at the service of the angler. The DREAMCATCH G3170 landing net is ideal for boat, river or lake fishing. Its sliding handle makes it compact with a closed length of 73 cm and an open length of 120 cm. Its textured, non-slip handle offers an excellent grip. In addition, our DREAMCATCH G3170 landing net has certain advantages, including the ability to float if you accidentally drop it in the water. Moreover, its aluminum structure makes it exceptionally easy to handle. Its PVC-coated GLIDEMESH net allows for the efficient capture of fish, while preventing them from getting stuck. If you have to catch and release, the fish will have a better chance of getting out without any injury. With its quality construction, this landing net will last you a long time.
FEATURES
GLIDEMESH PVC coated flat bottom net

DECKHAND support grip

Hoop size: 20″ x 16″ (50 x 40 cm)

Depth: 16″ (40 cm)

Floats

Sliding shaft

Non-slip textured handle

Rugged, corrosion-resistant aluminum handle and frame

Total length: 47″ (120 cm)

DECKHAND support grip
This handle provides an alternative grip on the net. It provides superior control when the net holds heavy weight, improves maneuverability, balance and eliminates stress at the hoop and handle junction.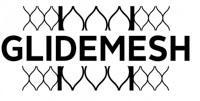 The combination of fine mesh on the sides and wide mesh in the middle of the net is what makes GLIDEMESH technology so effective. The braiding of the landing nets with fine meshes only, limits the entanglement of the lures and hurts the fish less, but it has the disadvantage of offering a greater resistance in the water. Thanks to the central part, with larger meshes, the GLIDEMESH nets glide quickly through the water, and the fine mesh braiding, on the sides, helps to preserve the health of your catches and prevent your lures from getting tangled.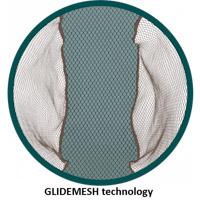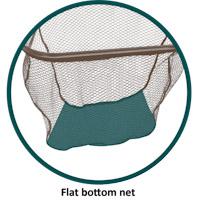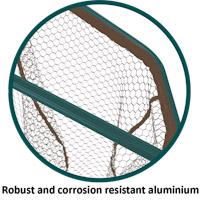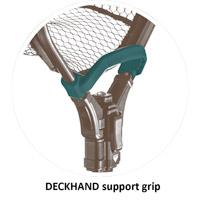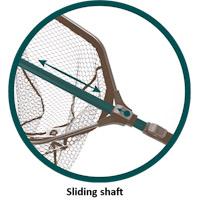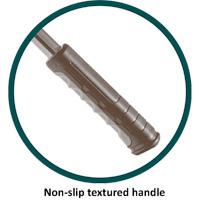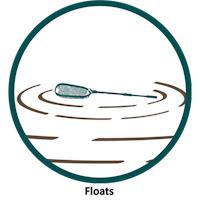 DISCOVER THE COMPLETE COLLECTION OF OUR DREAMCATCH LANDING NETS